DESIGN TEAM: Anna Łabędzka-Klepacka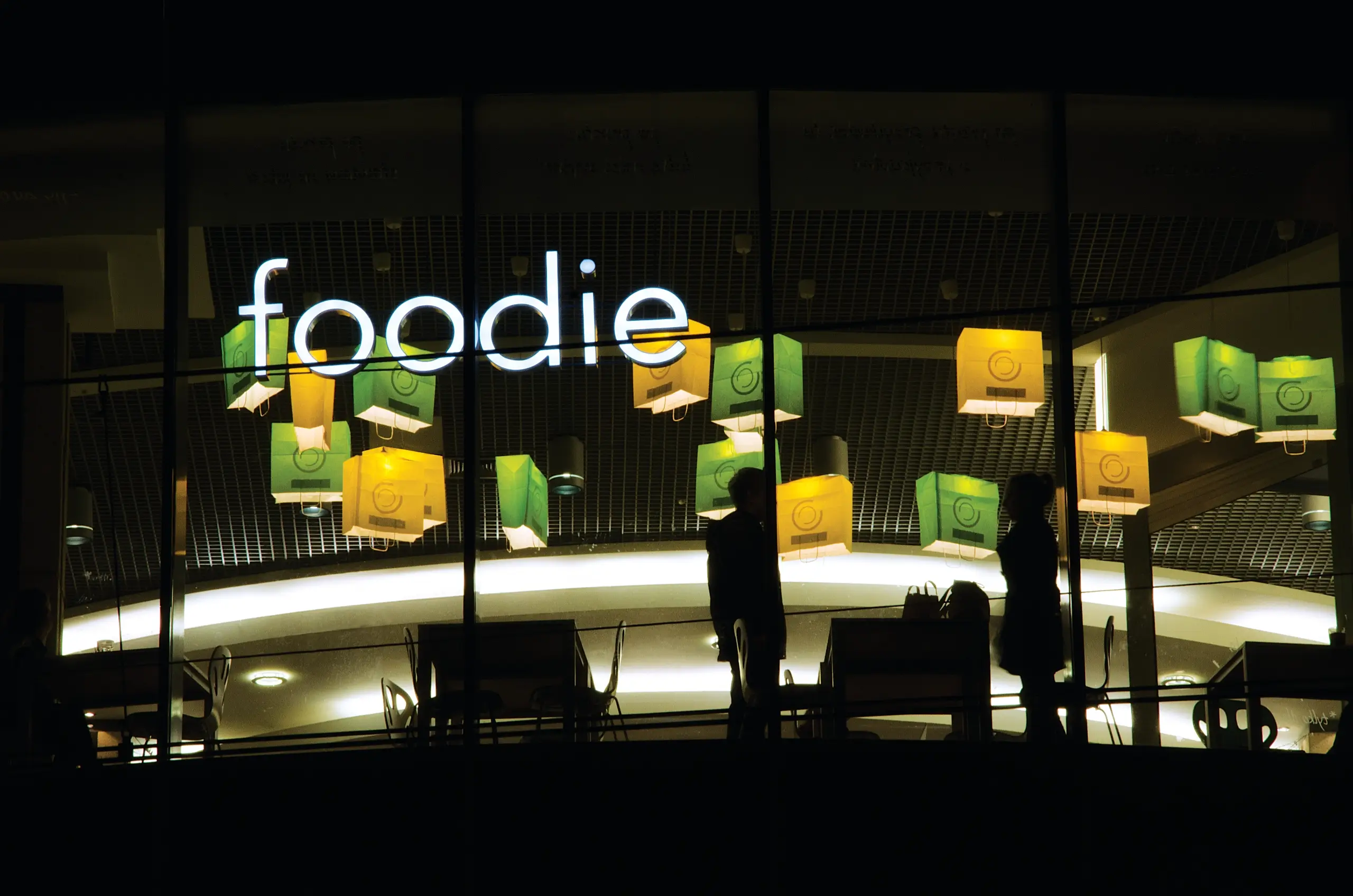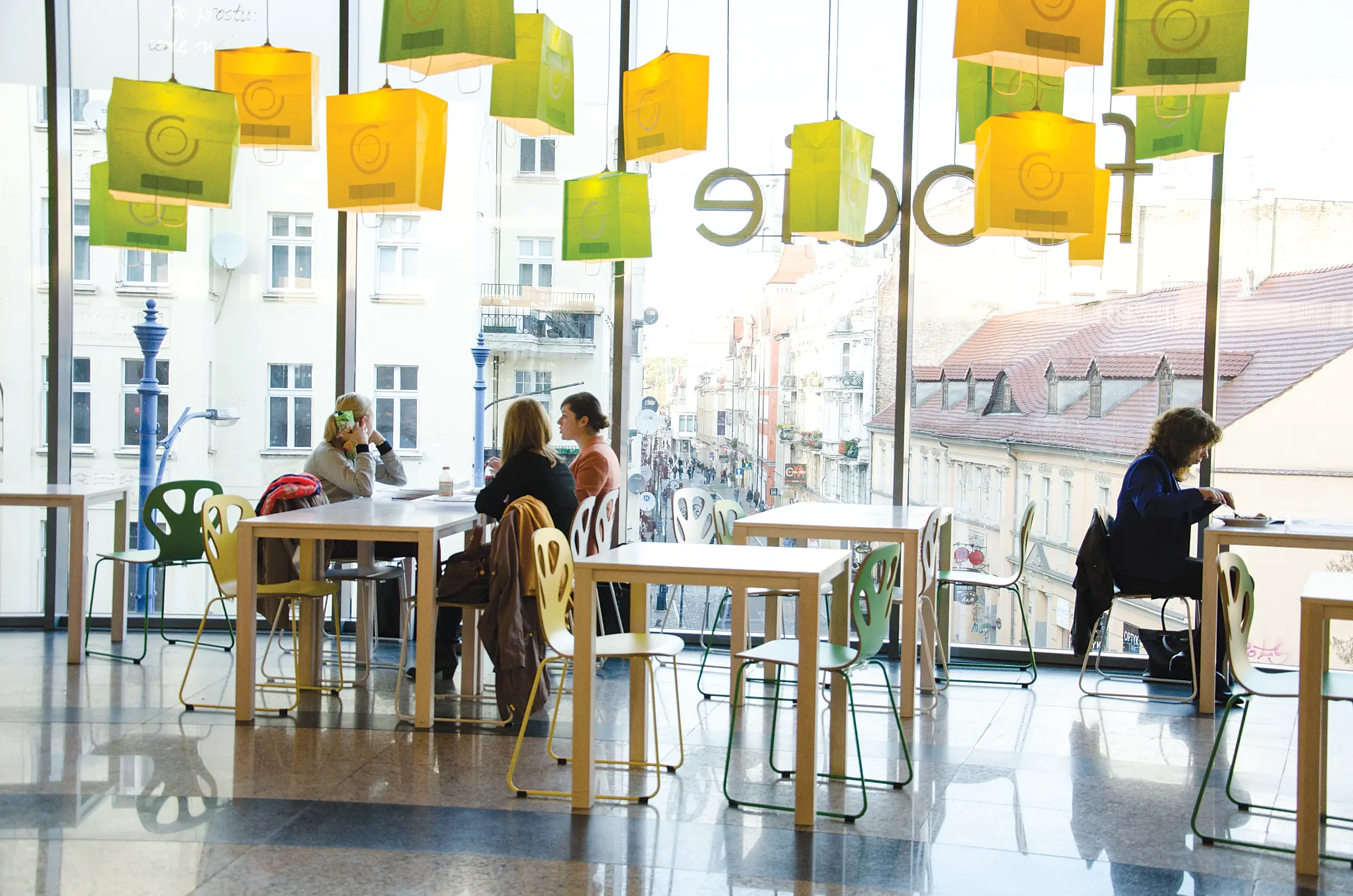 Our scope of work included not only restaurant interior design but also visual identity and advertisements. We have focused on how to make restaurant visible from the street. In order to achieve that, we designed lamps' installation and neon logo. We created functional plan to maximalise the number of tables, but to keep comfort of seating simultaneously.
Projekt restauracji Foodie zlokalizowanej na drugim piętrze centrum handlowego obejmował zarówno aranżację wnętrza, jak i identyfikację wizualną wraz ze wszystkim elementami reklamowymi. Skupiłyśmy się na tym jak sprawić, żeby lokal był dobrze widoczny z ulicy i przyciągał uwagę klientów. Zaprojektowałyśmy w tym celu instalację z lamp, która w połączeniu ze świetlnym neonem sprawiły, że lokal zwraca uwagę także z zewnątrz budynku.
In the restaurant interior we used light, high quality materials that are resistible and easy to clean.
Układ funkcjonalny stolików opracowałyśmy tak, żeby zmaksymalizować ilość miejsc, przy zachowaniu komfortu siedzenia. We wnętrzu restauracji zastosowałyśmy jasne, dobrej jakości materiały nadające się do intensywnego użytkowania i czyszczenia.